NURSE NDIDI ENUWA RETIRES: SPONSORS FREE EYE SCREENING FOR LUTH STAFF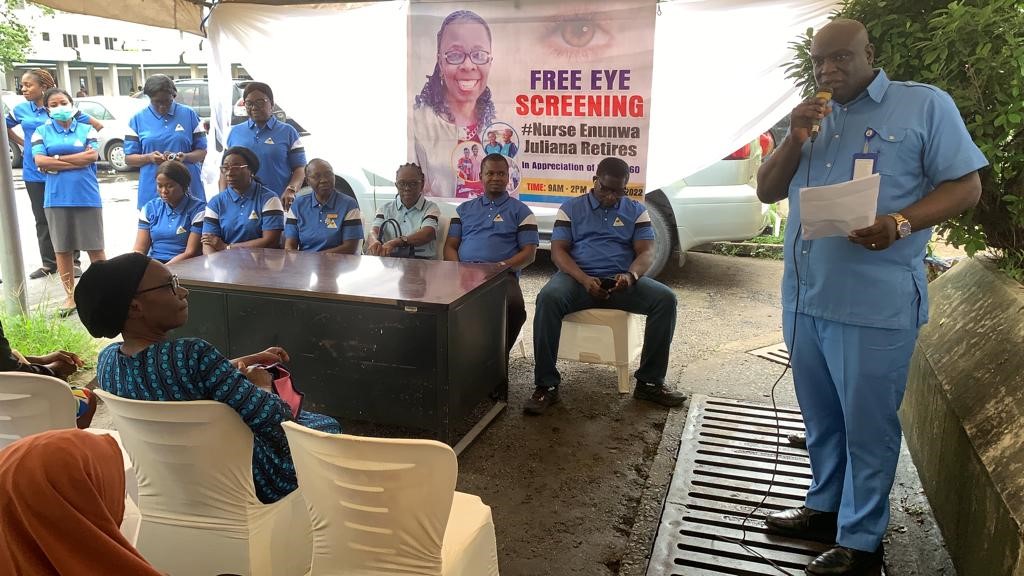 The Hospital Management granted approval for the Sponsorship of Free Eye Screening for members of Staff in celebration of the retirement of Nurse Ndidi Enuwa after many years of meritorious service to the Hospital.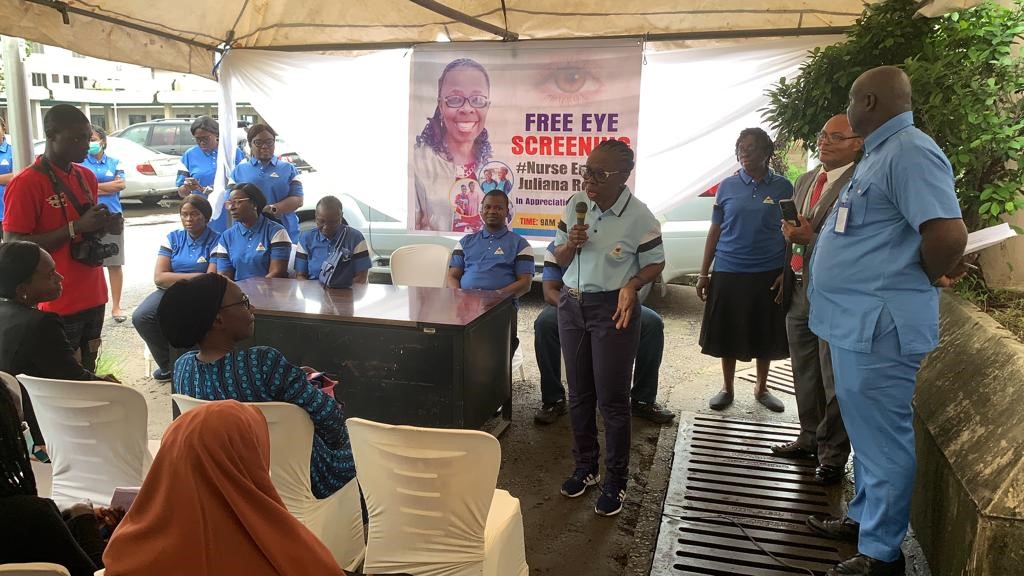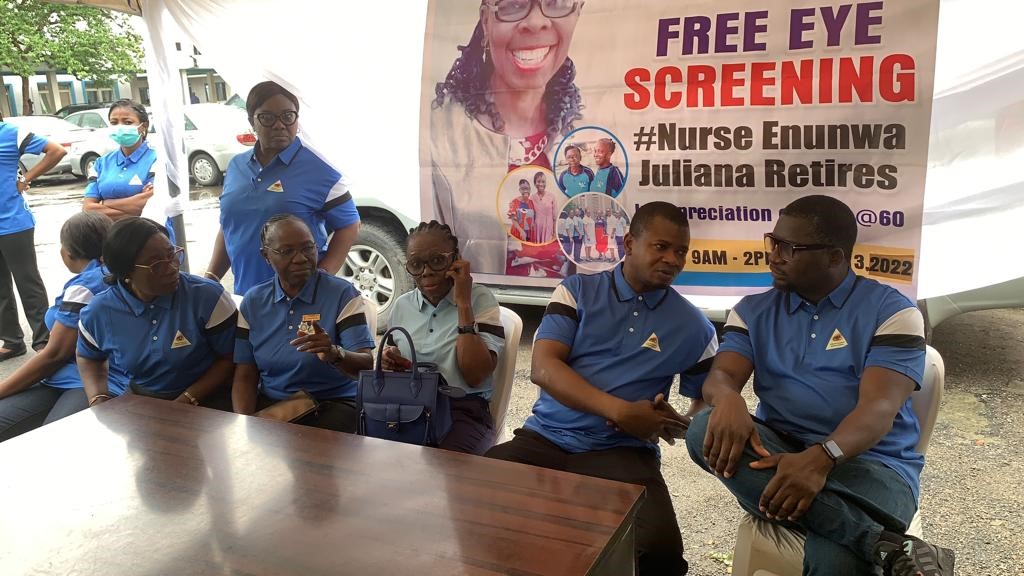 Nurse Ndidi Enuwa Retires
The Sponsorship of the Free Eye Screening was through the generosity of the Retiree who used the opportunity to thank God as well as give back to humanity and society at large. The Programme was held on Wednesday 13th July, 2022 at the LUTH Ophthalmology Department popularly known as the Guinness Eye Centre. Climax of the event include the following: • One (1) Free Glaucoma Surgery • One (1) Free Cataract Surgery • Fifty (50) pieces of Free Eye Glasses.