NOTICE OF JULY HOSPITAL GRAND ROUND (UPDATED)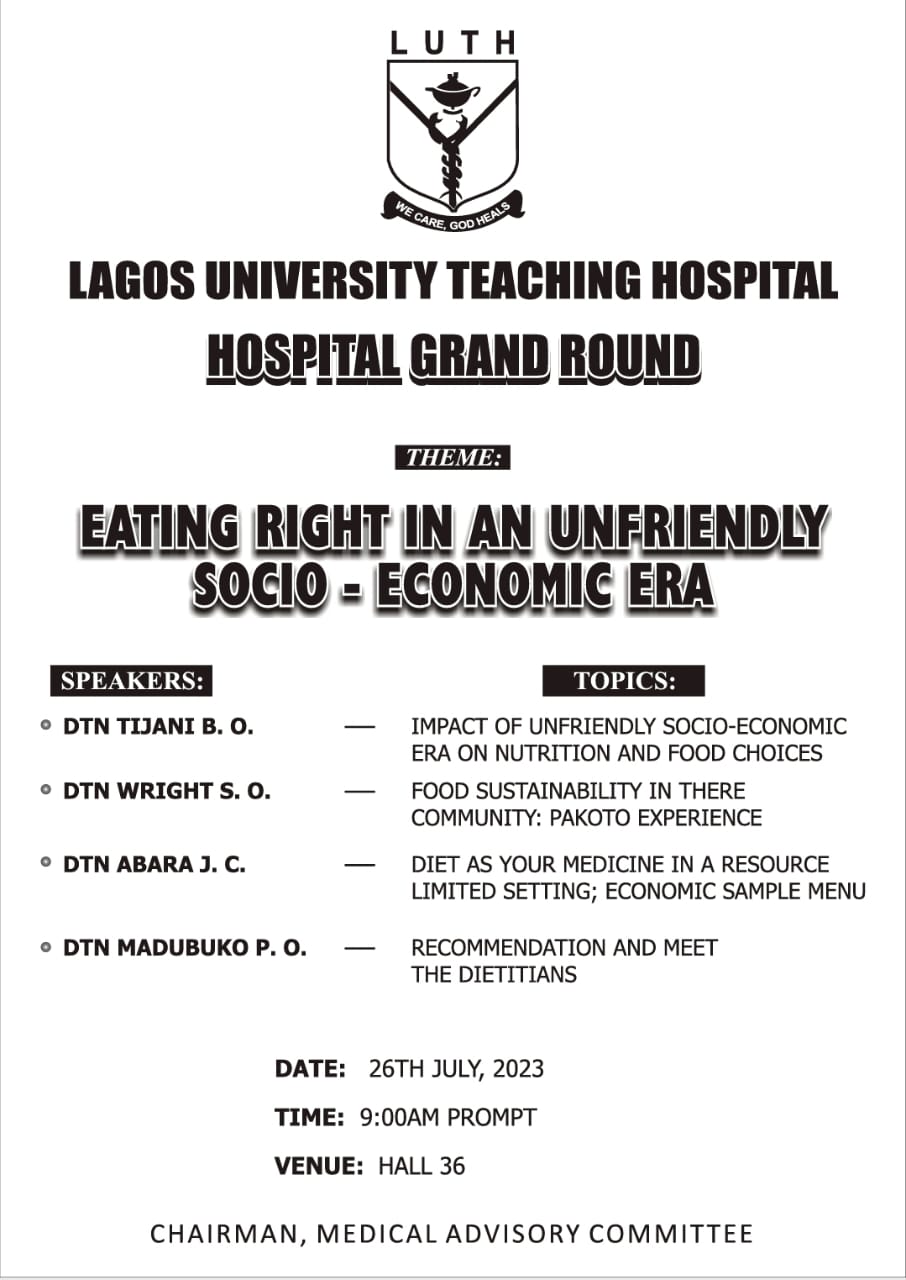 You are cordially invited to :

the July Hospital grand round coming up on the 26th of July. Do kindly note the change of time and topic. An updated hardcopy notice will be distributed to all departments shortly. Thank you for your usual participation.